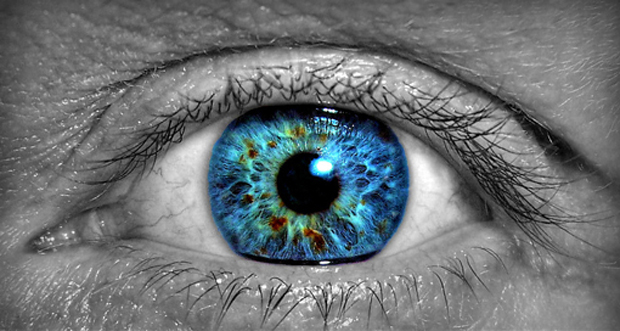 What's more damaging to relationships: Inventing problems that don't actually exist, or denying the existence of those that do?
I felt like I was on another planet, sitting next to my wife in front of the marriage counselor.
Hearing her tell it, you'd think our marriage was a trainwreck.
Hearing her tell it, you'd think I neglected my wife, constantly choosing other things over her and our family.
Hearing her tell it, you'd think I was a shitty husband.
…
I knew she was wrong.
But I can't be a shitty husband! Those are the guys who drink excessively, hit their wives or call them names. Those are the guys who gamble away the family savings account, are never home, sleep around, and do a bunch of drugs or whatever.
Right? If a bad guy showed up at the house, pointed a gun at us and said: "It's either you or her," I'd be terrified, sure, but I'm standing in front of her.
NEGLECT! That's insane. What about all those guys who go out drinking with the guys every night? THAT is neglect. I don't do things like that. So I can't possibly be neglectful.
Our marriage couldn't possibly be a trainwreck.
If our marriage was a trainwreck, SURELY I would want to get out of it, too. I mean, I don't want anything to do with trainwrecks or subjecting myself or a child to anything horrible or dysfunctional.
After more than 30 years of living, I thought I had a decent handle on reality.
I had a clean bill of mental health. There was no reason to assume I was crazy or delusional. There was no reason to assume I was evil or out to cause damage.
In fact, there was every reason to assume I was a really nice guy who people mostly enjoyed being around. Given all of the horrible things that happen in the world, one might say my wife was lucky to have someone like me.
…
I had a hard time sitting there listening to her tell the marriage counselor all of the ways she considered me to be a substandard husband.
I couldn't stop thinking about all of the really huge assholes out there, and how I wasn't like them, and just how unfair it felt to sit there listening to her indict me in front of this stranger who doesn't ever get to see what it's REALLY like at home.
…
I was certain I wasn't certifiably crazy.
I had ample evidence of people liking and trusting me.
It seemed clear by every measurable standard I knew of that I was a "good" and competent human being.
So if she's saying there are relationship problems, and I'm saying there aren't, my conclusion was that she must be mistaken. She had to be wrong.
…
Hearing her tell it, we had a lousy marriage. I took that personally, and spent a lot of time feeling sorry for myself about it.
When I was asked about the marriage, I only had good things to say. We were two good people who loved one another and could count on the other to always be there.
"In fact, the only things we ever fight about are these little things she wants to turn into big problems," I'd say. "If she'd stop finding new things to be upset about, everything would be perfect."
Thought Exercise: Guilty or Innocent?
Imagine being accused of murdering 30 people. Or of being a Columbian drug lord. Or anything really that is so far outside the confines of your reality that when someone accuses you of it, you can just laugh.
When people accuse us of legitimately outrageous things, we don't generally get angry. You can't say "Hey Matt! You're an asshole because you tried to release a poisonous gas in that shopping mall in Berlin, Germany in 1973!!!" and get any kind of rise out of me.
I've never possessed poisonous gas (nor tried to harm anyone). I've never been to Berlin. And I was still six years shy of being alive in 1973.
It's laughable. It doesn't matter. It doesn't hurt to be accused of outrageous things.
So, what might it mean that when my wife accused me of being a shitty husband, that it did hurt and cause a bunch of discomfort?
I'm Going to Say This As Gently As I Can
You're probably colorblind and it's probably damaging your relationships.
Imagine the world before vision specialists were able to prove colorblindness is real.
How would two people looking at the same colored object ever come to an agreement on what they were experiencing?
Person #1 says it's orange. Person #2 says it's green. Person #1 says it's yellow. Person #2 says it's pink.
They're both correct.
AND they're both incorrect.
Because as much as some people don't want to admit it, perspective, context, and frame of reference DO impact how true or false something is from time to time.
Maybe the reason you and your partner are both so certain of yourselves while you continue to have The Same Fight over and over and over again is because you're BOTH right.
…
It's frustrating when you know something is green but the other person insists it's orange. But I think reasonable people can question whether those disagreements are grounds for breaking up marriages and families.
But what about when the "colorblindness" is about more than just identifying color?
What if the person who sees green is being hurt?
I'm not talking about bullshit hurt, either. I'm not talking about crying over spilled milk. I'm talking about situations where someone takes damage on the inside.
Is it really so hard to imagine a scenario where the person who sees orange ignores the person seeing green's cries for change or help over something they can't see, feel or experience for themselves?
When You Talk: Do You Want to Win, or Understand?
Another thing people don't always like talking about is the topic of behavioral traits by gender. Some traits are prevalent in men. Others are prevalent in women. It creates arguments when people are jerks about it. I'm not trying to be. I'm just saying someone smarter than me noticed how men and women tend to communicate during conversation and it's worth thinking about if you dislike divorce, missing your children, and frequent sobbing.
…
I was trying to read about football when Football Perspective's Chase Stuart introduced me to communication concepts I'd never heard of before: The Rapport Dimension and The Status Dimension. In short, the "rapport dimension" is about using conversation to connect with the person you're speaking with, and the "status dimension" is about looking awesome by sounding funny or smart or whatever.
As you might have already guessed, women more often use conversation as an attempt to build rapport with the person they're speaking with. And men? Men often use conversation as an attempt to prove how brilliant and desirable and successful they are. Men often use conversation to increase their "status."
Pardon the Inceptiony nature of this, but Stuart's article references a Vox article about presidential campaigning which included a linguist's observations that caught Stuart's attention. From the Vox piece:
"'Listening is something women value almost above everything else in relationships,' says Deborah Tannen, a Georgetown linguist who studies differences in how men and women communicate. 'The biggest complaint women make in relationships is, "He doesn't listen to me."
"Tannen's research suggests a reason for the difference: Women, she's found, emphasize the 'rapport dimension' of communication — did a particular conversation bring us closer together or further apart? "Men, by contrast, emphasize the 'status dimension' — did a conversation raise my status compared to yours?
"Talking is a way of changing your status: If you make a great point, or set the terms of the discussion, you win the conversation. Listening, on the other hand, is a way of establishing rapport, of bringing people closer together; showing you've heard what's been said so far may not win you the conversation, but it does win you allies."
…
Just like the people we love who are diagnosed with colorblindness, maybe we need to learn how to trust that some of their experiences are fundamentally different than ours.
We don't say: "Haha, you stupid moron!!! Of course it's orange and not green!!! Dumbass!!!"
We understand that they literally see a different thing. We have context for the disconnect.
We don't assume we know what it's like to see what they see.
So we ask good questions. We listen.
Not to "win" and look awesome. Simply to understand. To build rapport. To connect.
Maybe there'd be a lot less brokenness that way.
Maybe then it would seem like we're all living on the same planet.
Maybe then it wouldn't matter so much what colors we see.