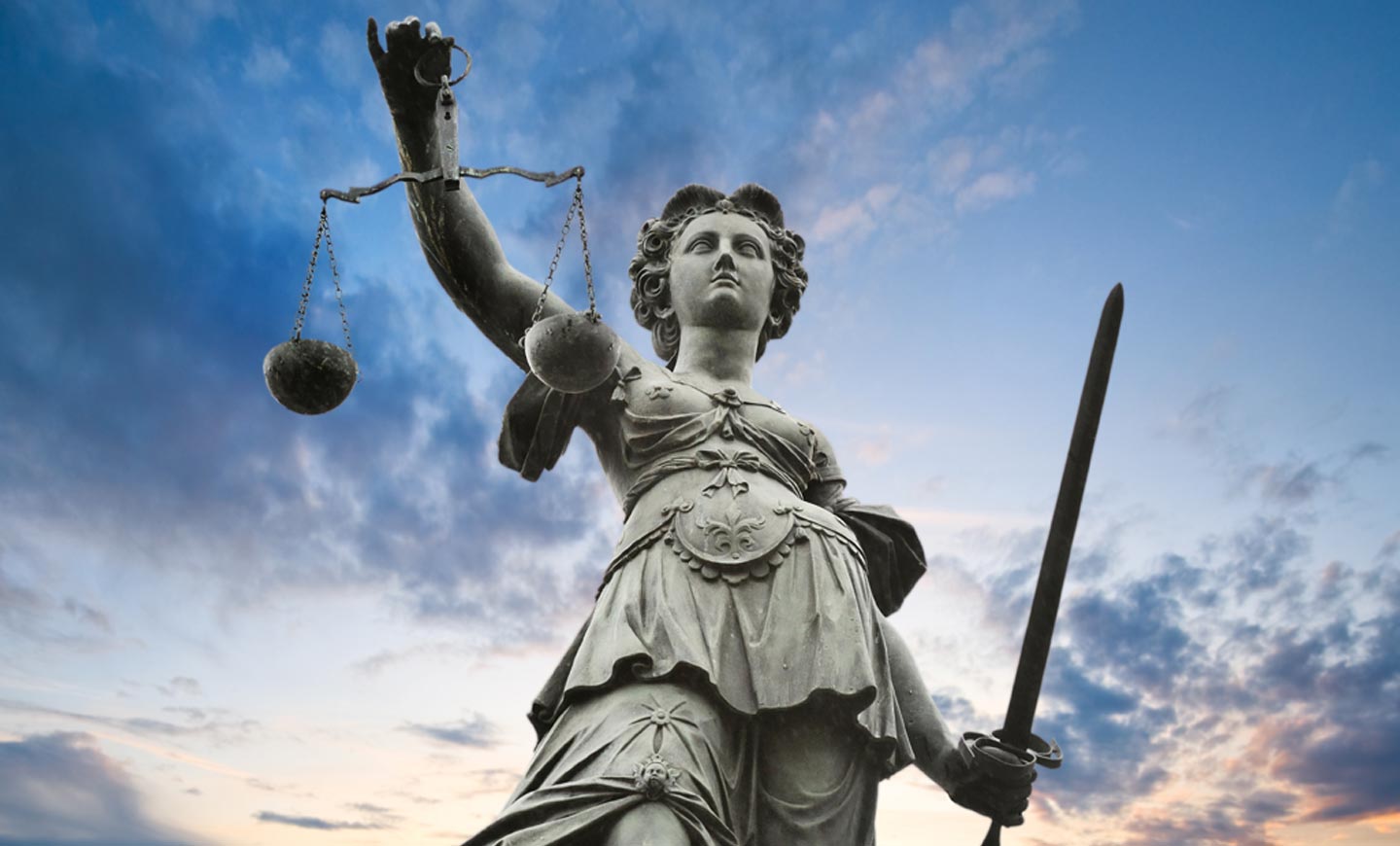 There are several ways I could kill three people.
One way would be to successfully craft and execute a plan to murder them. Using a weapon or poison or something else, I could intentionally take three lives.
Another way would be to do something dangerous, reckless or negligent that ultimately caused their deaths. Maybe I attacked them with the intent to cause physical harm but they died from the injuries. Maybe I set their house on fire not realizing they were inside. In the end, three people are dead because of something I did that was bad.
A third way would be to somehow be involved in a total accident. Maybe another vehicle hits me. My tire blows. I spin out of control and my car hits some innocent pedestrians, and three people die.
…
The U.S. criminal justice system takes the particular circumstances into account when determining an appropriate punishment or whether to press charges at all.
The premeditated murder of three people will likely send you to prison for the rest of your life, and might get you a death sentence. It's very bad because you deliberately planned to do one of the two most horrible things imaginable, and then actually went through with it.
When you do something bad and then people die incidently, it's usually labeled involuntary manslaughter or negligent homicide. You didn't intend to kill. But you clearly were doing something you understood to be harmful or dangerous and it resulted in people dying. A common sentence for such a crime can range from months to 10 or more years in prison.
And then there are no-fault accidents. Deaths ruled as accidental don't result in any criminal charges or punishment.
Fighting Couples Often Mislabel Crimes, Then Improperly Punish Them
I used to say it to my wife all the time when she was getting on me about some random thing I'd done that she thought was a big deal: "Ummm. The calibration on your This Is How Mad I Should Be About This Right Now thingy is totally broken. It's like the punishment never fits the crime with you. I accidentally do something, and you want to try me for murder. I love you, for God's sake. Get a grip."
As is true in most relationship disagreements, we were both a little right and both a little wrong, and since neither of us were willing to admit we might be wrong nor made any effort to acknowledge where the other might be right, we're not married anymore.
When you're in the middle of those fights, you sometimes feel like you're the only person going through it. It's not something I wanted to talk about. Whether it was because I loved and respected my wife too much, or whether I was worried about someone judging me for marrying someone that "crazy," I didn't talk much about marriage fights with friends or family.
One of the most important things to ever happen to me happened while I was reading this relationship book in the guest room bed trying to figure out how my life had fallen apart. And the book described, in exquisite detail, a common argument between a husband and wife.
We all know what it's like to make a connection with someone or something by discovering some common bond. It's great. It's how we make friends, or fall in love with music and fictional characters and art. But it's different when you're desperately trying to keep your entire life and everything you know intact.
I read a stranger describe my marriage for me.
The truth smacked me in the face and it felt like the eighth shot of tequila at a beach party—amazingly mind-expanding, and also like I needed to vomit.
If a stranger can accurately describe the same exact fight I always have with my wife, then that must mean that pretty much EVERYONE has this same fight.
It's awesome, because you realize you're not the only one and that if everyone's going through this, then it's all the more reason to keep the marriage alive and continue to grow and evolve.
And it's intensely sickening, because this is so common that ANY experienced couples therapist or even just some dumb blogger can accurately describe the common fight and dynamic that causes half of all marriage to fail, yet it's somehow still a major secret the vast majority of people walking around are completely oblivious to. They just keep trying and failing in their relationships, moving onto the next one, because maybe this new person will make me happy!
That's always it, isn't it? We want other people to make us happy, and we don't want to take any responsibility for it. We deny our partners certain treatment they say will make them happy and then get bent out of shape when we're treated the same in return.
…
Husbands mess up.
We inflict emotional pain on our spouses in ways indistinguishable from neglect. These are pretty good guys I'm talking about. They're not looking for ways to hurt their wives. They're not murdering.
When I was a senior in high school, someone killed my uncle in a hit-and-run highway accident. We never found the guy driving the white Pontiac Grand Prix heading south toward Chicago. Eyewitness accounts say the driver aggressively swerved into my uncle's truck which led to the accident.
My uncle was 37, just like I'll be in a few days.
White Grand Prix Guy didn't murder my uncle.
But he's also not completely innocent in his death.
Husbands hurt their wives accidentally insofar as they do harmful things that inflict emotional damage without intending to. And because they "didn't mean to hurt anyone," they expect their wives to give them a total pass for it.
Someone died. "It was an accident!" the husband says, asking his wife to not press charges. "It's not fair because I didn't hurt you on purpose!"
That husband is White Grand Prix Guy.
I was White Grand Prix Guy. Only I eventually got caught. And I deserved it.
…
Wives mess up.
They often don't try their emotional criminal cases based on the facts of just one case. In the United States, there are laws in place to protect people from being tried twice for the same crime.
Our wives don't give a shit about criminal justice analogies, though.
You just left the damp towel wadded up on the bedroom floor, and she's freaking had it because she's asked you to not do that about 50 times, and you apparently don't care how bad you make her feel, which pretty much means you don't love her, because people who love people care about respecting and protecting the feelings of the people they love.
During your trial, you will not be charged with leaving the damp towel on the floor one time. You are being charged with leaving the towel on the floor all 50 times, PLUS every single other thing you have ever done or not done that produces within her this feeling that you are INTENTIONALLY not doing some little thing she's asked you for, and all 14 million of those moments have her at her wit's end.
You committed negligent homicide.
She's charging you with premeditated murder.
And then you make it worse by arguing for all charges to be dropped.
…
There's a line, and I don't know how to identify it.
Men, in my estimation CAN honestly and legitimately claim ignorance regarding how their behaviors sometimes adversely affect their wives.
But how many times does she have to say it with you dismissing her before it stops being innocent? At some point, innocent ignorance becomes willful ignorance becomes neglect.
Unfortunately, the people least-equipped to make that determination—the husband and wife themselves—will be the ones making that call and getting it wrong.
The husband claiming total innocence while his wife suffers.
The wife applying malicious intent to accidental carelessness while her husband withdraws further.
The negligent criminal. And the flawed judge.
Unwittingly sprinting to divorce court.