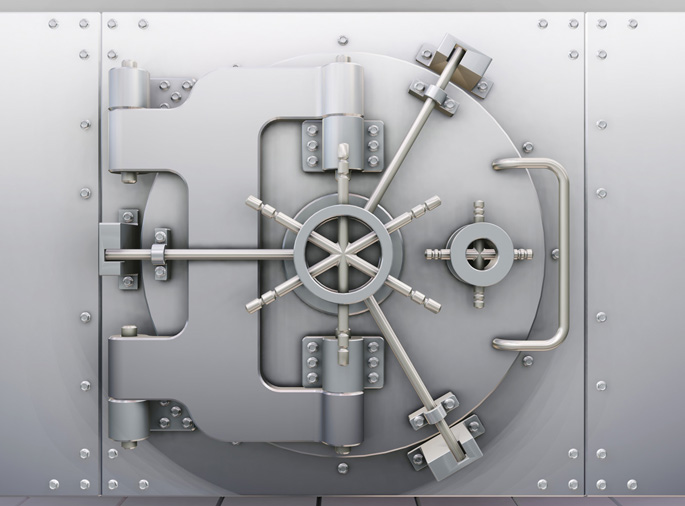 Sobbing wives write me all the time, desperate for answers. "I just read your posts and cried all the way through. Thank you for understanding me. How is it that you seem to get it but my husband can't?"
The most frequently asked question I get is: "How do I get my husband to understand this before it's too late?" I'll be extraordinarily wealthy AND save millions of marriages if I ever figure that out.
I'm probably more introspective than the average guy, and certainly more willing to write it all down and share it with strangers. But there's little difference between me and any of these other guys. By and large, we're the same. Just ask my ex-wife.
There are exceptions, but most of the time, when a woman on the brink of leaving her husband or who is desperately searching for ways to reconnect with him, lists things he does that make her feel worthless and abandoned, a little bit of shame washes over me because I remember doing some of those same things.
Many readers of this blog think I'm some great guy destined for an amazing relationship someday, and maybe I will have one, but none of them have ever stood in my kitchen and heard me spew hostility toward the woman I vowed before God, her parents, and most people we know, to love and cherish always.
"I love how your way is so perfect and righteous, and my way is bullshit and makes your life miserable all the time," I more-or-less said during several fights, feigning self-righteousness in a totally immature and belligerent tone. "If you're so miserable living with me, why don't you file the fucking papers and go find your new magic husband you'll love being with so much more than me!"
Which she more-or-less did. I didn't like it.
I really did love my wife. I don't just say that. So I'm confused about why I was capable of being such a dick in those moments.
My point is simply that it's possible to go from Guy Who Acts Like a Dick and Sucks at Marriage to whatever you think I am now.
I don't know how to get him there. Because there's a difference between knowing the path and walking the path.
But there are ideas fundamental to relationships and human behavior that I have come to learn over the past four years of immersing myself in this world. Ideas that took me from Guy Who is Just Like the Others, to the guy who occasionally gets marriage proposals (probably not super-serious ones) in blog comments and emails.
These ideas changed my life and, in a cynical world, have given me reason for hope.
…..
Shameless Self-Promotion Note About My Coaching Services

I started coaching in 2019. Clients and I work collaboratively through current and past relationship stuff in order to improve existing relationships or to prepare for future ones. Other clients are trying to find themselves after divorce or a painful breakup. We talk by phone or video conference. People like it. Or at least they fake it really well by continuing to schedule future coaching calls and give me more money. If you're going through something and think I might be able to help, it's really easy to find out for sure. Learn More Here.
…..
1. Two People Can See, Hear, Feel and Experience the Same Thing and Describe it VERY Differently Without Being Wrong
This is, by far, the most important one. This applies to any two people (Barack Obama thinks this, Ben Carson thinks that, and BOTH men have intelligent, valid conclusions even though they might contradict one another).
In male-female relationships, the most common source of breakage is this dynamic. Husband does X. It hurts his wife. She tells him it hurts. He doesn't take it seriously because if she had done X, he wouldn't hurt like she is claiming to. His conclusion is that it can't possibly hurt her, so she's complaining and being unreasonable about something she's blowing out of proportion. He chalks it up as something he needn't take seriously.
It IS possible that she is simply being unreasonable. I account for the fact SOME people are just horrible at being alive. Maybe he married one of those for reasons no sane person could ever explain.
I want to give people credit. If you're the kind of person who reads things you are reading right now, then you're the kind of person who I credit as being reasonably smart. Thus, you are unlikely to be the kind of person who would take a marriage commitment so lightly that you'd just marry ANYONE.
You deliberately chose to marry the person you married. Since you're smart, I think you married another smart person. You didn't both get dumber and meaner.
In conclusion, you should assume when your partner tells you something that she/he is telling you the truth. Denying the validity of your spouse's claims will ensure your divorce close to 100-percent of the time.
HONESTLY, GUYS: ACCEPT THAT SHE IS SMART AND MEANS WHAT SHE SAYS, or punch yourself in the face repeatedly for being the dipshit who intentionally married a dumbass.
Until a highly accredited doctor at an insane asylum admits your wife, you'll be doing yourself a favor by just believing things she tells you.
The only way to do that is to also accept that when X happens, how you feel about it and how she feels about it may not always be the same, but that BOTH can be true.
So when you're driving home from the party, and she tells you how it made her feel shitty when you made a joke in front of all your mutual friends at her expense, the appropriate response is a sincere apology, a respectful request for an explanation as to how and why, and a pledge moving forward to never intentionally make her feel that way again.
It's NOT: "Oh, lighten up! We were all just having fun. Everyone was laughing! You obviously can't take a joke!"
Taking the leap of faith that you're both fighting about two different things, and then recognizing when it's happening so you don't continue the pointless, unsolvable conflict? That will do more to strengthen your relationship than almost anything else, because all the positive dominoes start falling from there.
2. You Cannot Feel Happy Without First Feeling Grateful
Appreciating all of the good things in your life—even when bad things happen—is the only way to consistently feel good. Just ask every rich and famous suicidal person, ever.
People get REALLY annoyed about this. "Stop telling me to look on the bright side! I just want to feel angry!"
Really? You WANT to feel shitty? Like, that's your goal? Right.
I operate with the assumption that the vast, vast, vast majority of people prefer life when things feel good more than when things feel bad. The foundation for happiness is gratitude.
And so it is true in your relationships.
The foundation for a happy marriage is habitually demonstrating appreciation for the sacrifices our partners make on our behalf.
Every day, find a thing, big or small, and say: Thank you. Start right now.
3. We are Scientifically Wired for Boredom
I used to wonder how Tom Brady could leave Bridget Moynahan or how Hugh Grant could cheat on Elizabeth Hurley, because I find both women painfully attractive.
The answer to why that happens is the same reason you don't baby your car the way you did when you first bought it, or why even though you felt awesome when you got your big raise at your new job, two years later, you feel just as broke as you did before.
It has a name, and humanity would be wise to get familiar with it: Hedonic adaptation.
It means that your brain adapts to positive changes—new stuff, more money, bigger house, hot girlfriend, great job, etc.—and then you return to the same emotional baseline you usually feel.
You and your spouse WILL, 100-percent, feel boredom toward one another eventually. You are not freaks. There is nothing "wrong" with you. It doesn't mean you are not "soulmates." It doesn't mean you chose wrong because your lovey-dovey, excited feelings didn't last forever like you hoped they would.
It means you are a normally functioning human being, and your body and brain are doing what EVERYONE'S body and brain does. You are adapting to a previous life change, and it's "boring."
This is why we do #4 instead of stick our privates inside of other people's privates.
4. Love is NOT a Feeling; It's a Choice
Sometimes you feel happy. Sometimes you feel sad. Sometimes you feel angry. Sometimes you feel afraid. Sometimes you feel confident. Sometimes you feel anxiety.
FEELINGS CHANGE CONSTANTLY. Up and down, side to side, and back around again.
So, when you want to make your marriage work even when you don't "feel" the same as you did on the day you got engaged and had sex all night afterward, the solution is pretty straightforward: You choose it.
My feelings change. Her feelings change. Sometimes we cannot control our emotions because life is hard, and sometimes unexpected and inconvenient things happen. The only way to make sure our love lasts forever is to deliberately make the choice every morning when we wake up to love our spouses and purposefully demonstrate that love. Some days will be easier than others. But if we both do it every day, our marriage will not end. I'm going to choose it every day.
5. Strong Boundaries are Sexy and Healthy
Develop and cultivate strong boundaries. Understand what boundaries really are and how having them will change your life. Choose to be with other people who have them too. This will benefit you more in the dating phase of your life than your married one, but—you know—better late than never. Demand respect. Be with people who also demand respect. Respect them. Act like it.
6. Wife's Stories Boring You? Listen Anyway.
Step 1 – Be quiet and listen to your wife or girlfriend tell you her story, or verbalize a problem she's having. Don't interrupt unless it's to ask an engaging question that moves the story forward and demonstrates active listening and mental investment.
Step 2 – Don't sigh and act disinterested. Don't ask her whether her story has a point. Don't behave as if everything she just said was dumb. And for the love of God, DO NOT TRY TO SOLVE HER PROBLEM WITH YOUR MAN-SUGGESTIONS unless she specifically asks for your advice. You're making a small time investment, like you do when you work out, or like when you save money for retirement. You're investing in her wellbeing and security. It doesn't make sense to you that something as seemingly meaningless and passive as sitting there and just listening can make your relationship profoundly strong. But it can, and will, if you can just take a deep breath, and with love and respect, listen.
Step 3 – Enjoy how it feels when your wife respects and appreciates you and tells her mother and friends how great you are, and how it feels when she wants you to ravish her instead of fantasizing about her project partner at work, or the furnace repair guy.
7. Be the Leader
This does not mean "dominate." This does not mean: Act like you are better or more important than her.
It means:
You accept responsibility for the quality of your marriage
You accept responsibility for the behavior and "success" of your children
You accept responsibility for hurting your wife's feelings even when you don't understand how or why it happened
You accept the challenge of not repeating those behaviors
You do not passively ask your wife to manage the entire household's calendar and make all decisions about food or weekend activities, only to complain when it doesn't align with what you want to do
You accept responsibility for making her feel sexy and desired, planting the I-Want-To-Have-Sex-With-You Seeds at unexpected times and not just after you ignored her all night and got a sudden hard-on, or worse, only when you're post-party drunk twice a month
A wife should never cheat on her husband (just as a husband should be vigilantly faithful to his wife). But instead of feeling and exhibiting jealousy and paranoia, or wondering whether she's looking elsewhere to fill physical or emotional voids, BE THE LEADER.
Accept the challenge to proactively make your wife your life's focus at the top of your daily priority list.
Then, affairs go away. Emotional insecurity goes away. Resentment and anger and hurt feelings and fighting go away.
In their place, you have two great friends. Two psychologically, emotionally and spiritually balanced parents in position to raise great kids. Two active lovers. Two people who give more to one another than they take for themselves.
We are either people enslaved and victimized by whatever Life does next, or we are people who have a say in the outcome. We have to decide.
…
Should all marital responsibility fall on men? Of course not.
But could men take the lead in a unified social movement intent on improving the state of marriage—and helping to make it a satisfying, life-giving institution instead of one rife with failure, regret and misery?
I like to think so.