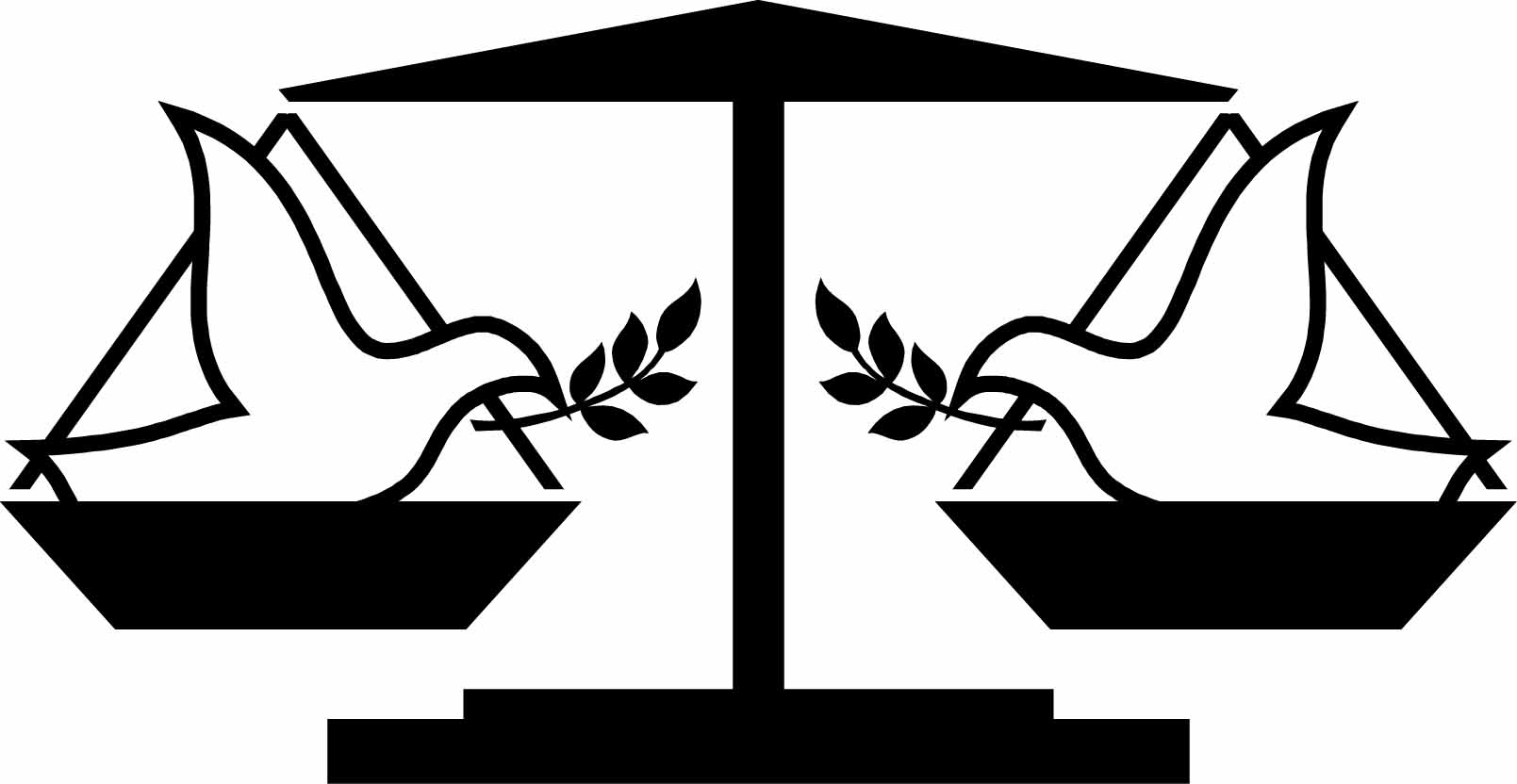 "Whenever you find yourself on the side of the majority, it is time to pause and reflect." – Mark Twain
Because I grew up in a little Catholic school in a little Ohio town in the 1980s and '90s where boys played football and zero people were (openly) gay, the entire concept of homosexuality was foreign to me.
We all used the word "gay" the way you're not supposed to. As a substitute for "stupid" or "lame."
I was a little homophobic. I know because when a group of friends took me to my first gay bar in college, I made a big deal of the fact I wanted to stay near the girls because I don't want anyone to think I'm gay!!! OMG!!! Even though 90 percent of the crowd was.
None of that ever felt mean or cruel to me, though. Stupid and ignorant? Sure. But I can't think of a single instance when I set out to be either mean or cruel.
Then Matthew Shepard was killed my sophomore year of college. Shepard was a gay 21-year-old student at the University of Wyoming, and two other kids tied him to their pickup truck and drug him down a road. Head injuries killed him six days later. Signs pointed to homophobia as the motive for the killing. The case gained national (and probably global) attention, and hate crime legislation became a thing.
I thought about all of the openly gay students I'd gotten to know and befriended since moving away from home to a relatively large and diverse public university. Not one of them deserved even a sideways glance, let alone harm.
I liked every gay person I met, without exception, and quickly stopped using that as the thing by which I labeled them.
And I thought back to my conservative, small-town upbringing where most people believe God once destroyed a city with fire from the sky because a bunch of gay people lived there and had lots of gay sex.
What is everyone so afraid of? I wondered.
Time Marches On
Here we are, 17 years later.
And it's different now, right? Maybe that's easy for me to say because I've never had to be gay in an old-fashioned small town, or as a member of a church that frowned upon such things, or had to deal with anything that felt discriminatory from an equal-rights standpoint.
But from my perspective, it seems most people have slowly pulled the sticks out of their asses. Surprise! People are gay! And until they break into your houses and start having gay sex in your living rooms and making your kids watch, let's maybe try the live and let live thing!
Of course, there are plenty of people from my conservative past who didn't like that "progressive" stance.
"It's just WRONG!!! It says so in the bible!!!" they scream.
Yeah. Maybe. After all, I subscribe to The Purple Shirt Theory. Anything's possible. I never pretend to know for sure.
But you know what else is wrong, outraged people? Rape and murder and theft and being a hypocritical, bigoted, prickly cock.
Priorities, folks. Honestly.
It generally seemed over the past 10-20 years like the national tone shifted from: Those weirdos who aren't like us need to just stay in the closet! to Gay people are totally the best at fashion and fun and parties, but I hope they don't think I want to do gay stuff with them! to Whoa. Gay people are exactly like me except they are attracted to the same gender. *shrug*
And I liked that.
I like it because when I imagine a pie graph to visually represent all of the things that make up who and what a human being is, who they are sexually attracted to represents a very tiny sliver. Sort of like skin color. And gender. And faith.
There's just a hell of a lot more to being a person than any one of those individual silos.
Who people choose to have sex with SHOULD NOT be the dominant metric by which we evaluate them.
Which brings me to my problem with what happened Friday.
I Didn't Join the Party
The popular thing on Friday was to jump up and down: "I'm so cool and hip and with the times and love gay people, so I think it's AWESOME what the Supreme Court did!!! Love wins!!! Equality for all!!!"
And I didn't do that popular thing.
I didn't take to Facebook with instant analysis either for or against the verdict. I read a bunch of those and thought every one of them was a little bit bullshit.
The consensus among the pro-gay-marriage crowd seemed to be that the ends justified the means. That because they wanted equal marriage rights for homosexual couples so badly, it didn't matter how it happened.
There are 50 states in the United States. On Friday morning, gay marriage was legal in 37 of them already. Because people in those states banded together to raise awareness for their cause and convinced enough people to sign petitions to get the gay marriage amendments on ballots, and then drum up the necessary votes to democratically change laws.
I LOVE that. It's called freedom. And it's beautiful.
And I'm 100-percent speculating and speaking out of school here, but I believe strongly that if I was gay, and wanted to get married, I would want to do so in a place where the majority of people said: "YES! You are loved, respected and welcome here."
I'm not an attorney. I can't make an informed argument for or against what happened Friday from a purely legal standpoint.
I was genuinely happy for every gay man and woman who felt as if this ruling somehow validated their relationships or made them feel more respected. That does matter to me.
But I didn't just see Love Winning, or Equality for All when the Supreme Court took its action.
I saw five members of a nine-member court force the hands of 13 democratically elected state governments. And THAT concerns me. Because while granting marriage licenses to whomever is fine, I'm not even close to comfortable with sweeping, overnight legal change at the decree of a few people in Washington D.C.
Call me old fashioned, but I like when laws are formed this way.
Because what happens when a future judicial decree isn't about freedom, liberty or equality, but about taking those things away?
And because I don't believe the end always justifies the means.
The Accidental Hypocrisy
While societally we have grown more accepting (rightfully so, in my estimation) of homosexuality, we have collectively turned on organized religion and made that the enemy. And I get it! I've spent years growing more jaded toward religious organizations, including my own—the Catholic Church.
I think it's because of people like Sarah Palin, and Uncle Si from Duck Dynasty, and the Duggar kid who diddled his sisters.
Because of the Catholic Church covering up its own sex-abuse scandal.
Because of all of the war and death and destruction as a result of religious-based fighting.
People claiming to love and follow Jesus Christ do and scream vile things to people who disagree with their beliefs.
People see and hear all of this bullshit and think: If those people represent Christianity or any organized religion, then I want nothing to do with them. They're all stupid and evil!
We look at .000001 percent of the population openly practicing a particular faith, and then apply their regular dumb-ass humanness to everyone else in that same demographic. Sound familiar, equal-rights proponents?
I've spent my entire life around small-town conservative Christians, and while I'm going to have a different take on the occasional political or social issue and probably not like the same music or speak similarly (I'll use way more bad words like "shit" and sometimes even "fuck"—don't tell my grandma), I will defend them and ride with them on the VAST majority of life matters.
Remember that human pie chart thing? Loving Jesus or voting Republican (which have become VERY ugly things to some people) only make up a tiny sliver of who a person is.
And I care about EVERYTHING. We should all care about everything.
The people I know from my small, conservative town are kind, decent and generous. They don't hurt others. They NEVER hate. They lift people up. They're exceedingly charitable.
It now seems like we live in a world where if you go to certain churches that teach certain things you can't be a good person anymore. It means you're a "bigot" or a "hypocrite."
And I think it's an unfair and bullshit characterization.
Not unlike some people's mischaracterization of the gay population and about what it REALLY means to love another person.
…
This may NEVER come up. I'm not psychic and some of the legal nuance escapes me because I forgot to go to law school.
But the question I asked myself when I learned about the ruling Friday was: Do we really want to live in a country where the government can force states and churches and religious organizations to do things the government's way, and/or be punished if they don't?
I want gay people to be gay. And I want people to love and accept them, and if they can't, to at least not cause harm.
And I want religious people to be religious. And I want people to love and accept them, and if they can't, to at least not cause harm.
Because if BOTH of those things can't happen simultaneously after Friday's verdict?
Love and equality most certainly did not win.