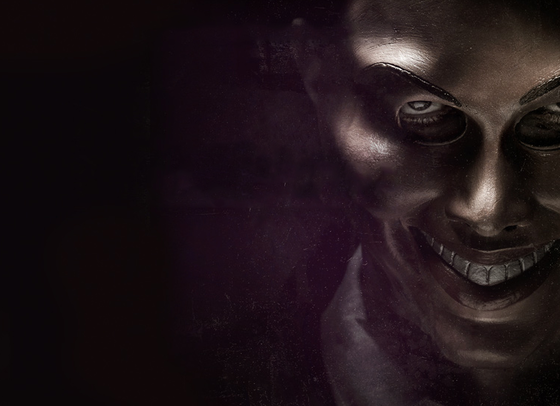 It was about 10 p.m. last night when my friend dropped me off at home.
I unlocked my back door, kicked off my shoes, turned on a light, and lounged on one of my couches, half-watching an NBA playoff game while reading a book.
I live in a two-story cape cod. Sometimes my son wakes up at night, gets out of bed and walks to a bathroom or to find me. So, it's usually not that weird when I hear the floor creak several times above me.
The problem was: No one else was home.
…
Every hair on my arms stood up.
Investigate? Ask who's there?
I'd like to tell you I boldly walked upstairs like a badass ready to take out any threat that might be waiting. I did the opposite of that.
I grabbed my wallet, keys, shoes, and walked out to my Jeep without putting them on.
I backed out of my driveway and parked across the street with the engine running, trying to go over my options.
There were three possibilities.
An intruder was in my house. That was the scariest.
For the first time in more than nine years of living there, I was experiencing a haunting. Also scary.
My house made some noise because it's 65 years old and I'm being a wimpy spaz. The most likely.
My brain was telling me it was highly unlikely there was someone in there. I live in a safe neighborhood. Plus, there were no signs of forced entry, and I hadn't seen any visual evidence on the first floor of anything looking out of place, with the caveat being I'm not all that organized sometimes, so it's not always immediately obvious whether something that shouldn't be there anyway had been moved to another place it shouldn't be.
I sat in the Jeep across the street staking out my own house like an insane person. I was looking for movement in the upstairs windows, or in my brightly lit living room. I hadn't shut off the TV and it was casting constantly moving light and danger onto the walls.
I have only a few viable self-defense weapons in the house. All of them are in my bedroom. I'll need to rethink that strategy.
My mind was racing. I have a Sheriff's deputy friend who lives relatively close. He's a single dad like me. He was the only person I could think to reach out to. If he was free, maybe he'd come sweep the house with me.
"You around sir?" I texted.
I just sat there behind the wheel staring at all the windows, wondering what an intruder WOULD do if he (or she?) was in there, almost certainly realizing I was in an idling car across the street.
The Possible Intruder Profiles
I'm no genius. But there are really only a few types of people who could conceivably break into my house and creep around upstairs while I'm downstairs.
Thief
I don't own anything of great financial value, like jewelry, fine art or precious metals. Televisions and computers are really the only obvious things to steal. I quickly ruled out thieves.
Homeless Tweaker
It's not unheard of for someone like me (a single guy with a predictable schedule) to have someone borrow my house when I'm away. Homeless person sneaks in. They use toilets and showers and eat and drink, but expertly cover their tracks. I added the word "tweaker," for the element of danger. A threatened, cornered, mentally unstable person can be a physical threat.
Psycho Murderer
Creepy murderer lies in wait in your dark bedroom for the sole purpose of killing you when you come home. It's REALLY irrational to fear this, but I'd just had a conversation about Charles Manson and the cult killings associated with him over lunch that day, so it was floating around the back of my head.
A Sexy Stalker
Gorgeous, sultry stalker lies in wait naked in your dark bedroom for the sole purpose of sleeping with you when you come home. There's a decent chance the psycho murderer scenario is more likely to happen.
A Ghost
Ray Parker Jr. sang "I ain't afraid of no ghost" in one of my all-time favorite comedies, but I actually am afraid of ghosts. I've seen and experienced exactly ZERO hauntings in my life. Perhaps if I had a bunch of ghost encounters, they wouldn't bother me. I didn't like the idea of going to sleep in my bedroom with a footstep-generating specter hanging out in there.
…
This is bullshit. I can't just sit here, I thought. I'm sure it was nothing.
I pulled back into my driveway and turned off the Jeep. Just then, my law-enforcement friend texted me back, including in it the fact he had his young daughter at home.
I decided I just needed to go upstairs and deal with whatever.
"How ya doing?" my friend texted.
"I don't know yet," I replied. "If I don't write back, really bad. And if I do, everything will be fine."
His cop alarm went off.
"You need to call me," he said.
So I did. And I told him what was going on. He said he would come over but I'd have to stay outside with his daughter. I didn't think that was in her best interest, so I declined.
He then suggested the police. "I've been on those calls before. They do it all the time."
I was a little bit more afraid of calling the cops and it turning out to be nothing than I was being attacked by a stranger.
"It's probably nothing. Seriously," I said. "The only thing I'll say in defense of myself is that I've lived in this house nine years and know the noises it makes. This is the first time I ever felt scared enough to leave because of noise."
He asked me to stay on the phone with him while I cleared each room. I systematically walked through each room in my house, turning on every light, looking behind every door, inside every closet, under every bed—the entire time, waiting to be ambushed by an axe murderer, junkie or ghost monster.
It's incredible how much braver you feel with someone on the phone with you. At least there will be an audio witness to the brutal slaying!
I found nothing, of course. I was not murdered or even attacked.
Nothing yelled "Boo!" or impaled me with a demon spear.
Perhaps someone had been there, and they left during the 10-15 minutes I sat in my car across the street while my elder neighbor lady gave me WTF looks from her living room sofa.
Perhaps there had been a ghost of some kind in one of the closets and it stared right at me when I opened the door, but never realized it.
Or perhaps it was nothing at all. That's usually what it is: the simple explanation.
…
For the first time in nearly a decade, I feared for my safety. I didn't bravely and boldly run upstairs to defend my turf and protect what's rightfully mine. I didn't brazenly yell at the would-be intruder with warnings of imminent harm if he didn't leave immediately. Instead, I grabbed a few things and hurried out of my own house without even waiting to put on shoes.
I feel more courageous with my writing.
I feel more courageous professionally.
I feel more courageous socially.
But when I thought I might have to fight an unknown assailant or a ghost monster, my first instinct was to run away.
I don't necessarily know what that means, or what I should do about it.
I only know that I don't like it, and should definitely do something.