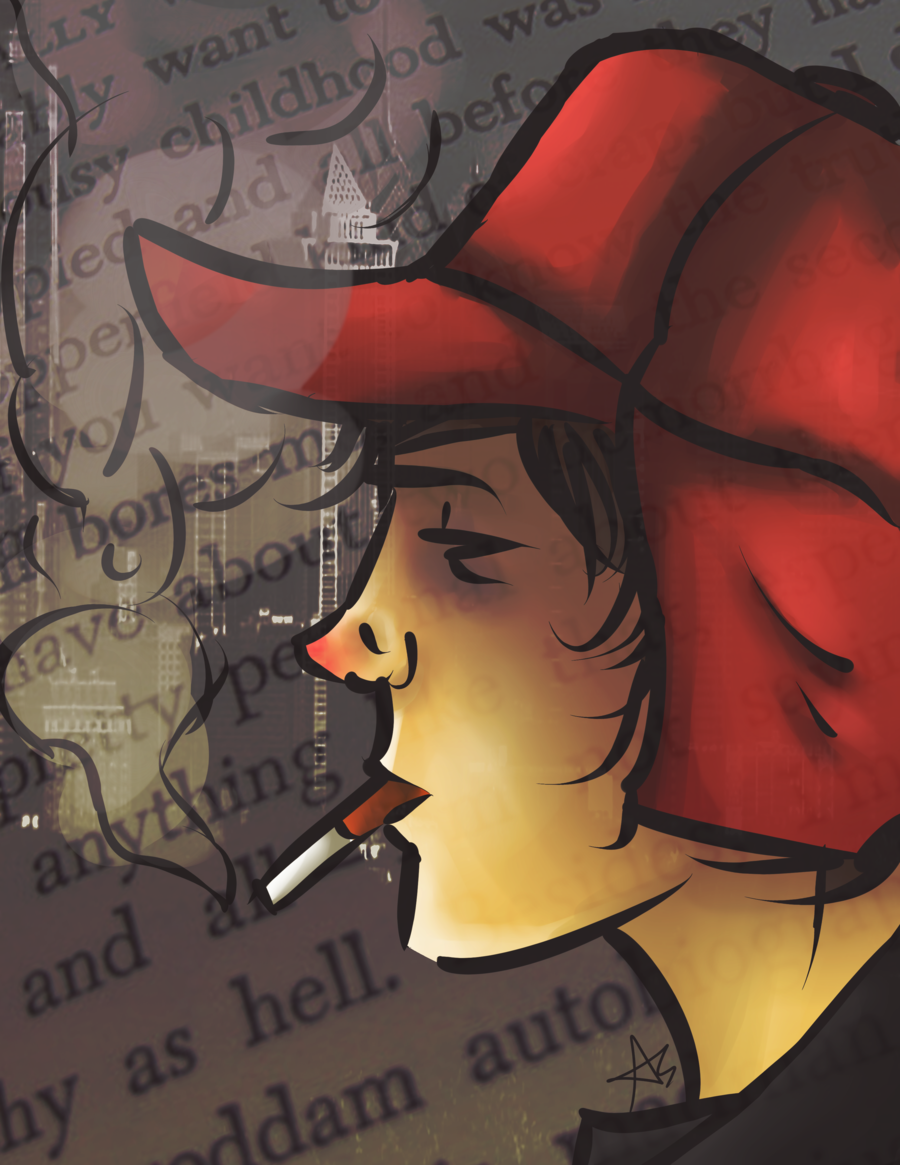 I'm reading The Catcher in the Rye for the first time.
Holden Caulfield is the protagonist, and while we don't share a ton of similarities (largely because I'm 20 years his senior, and grew up in a small Ohio town), we share two ideas I think are really important.
1. We can be intelligent and well-educated even if it's accomplished in unconventional ways and mired in self-doubt. 
Thomas Edison. Albert Einstein. John D. Rockefeller. Walt Disney. Bill Gates. Richard Branson. Charles Dickens.
Icons, all.
School dropouts, all.
All that means is, while I very much respect people with advanced degrees in higher education, and people who use traditional channels to educate themselves and advance their careers, the thing that really kills me is when people don't play by the rules.
When people don't ask for permission to do something with their lives they really want to do.
They say: Sorry. This isn't for me. I'm not like everybody else. I'm going to go do this other thing. My way.
And they don't just succeed. They soar.
I may never be anything like those people. After all, I am 36 and work in a cubicle.
But I sure do admire them.
2. It DOES NOT have to be this way.
Your love life. Your financial life and career. Your spiritual life. Your physical appearance. Your mental and emotional health. Your geographic location. Whatever.
Holden calls up his old friend Sally and gets her to agree to a date. And she shows up looking good. Really good. He's a madman. He really is. And he just comes out and asks her to run off with him. He's got some money.
Let's go start a new life, he says.
And she says it sounds fun and all, but people can't just do that.
You can't just break the rules and go live whatever life you want.
Holden thinks that's bullshit. And it's exactly when I decided to love him.
"Why the hell not!?!?" he asks.
…
I'm not advocating irresponsibility. Two 16-year-olds shouldn't run off together and live in some New England cabin with no means of taking care of themselves.
But that's just old-guy, parent Matt talking.
I agree with Holden's inclination to ask WHY NOT!?
People don't think about this enough. People never think enough. I never think enough.
We never ask ourselves the right questions.
What are the right questions?
They are the ones that challenge our assumptions and beliefs and force us to consider an alternative. A better way.
Matthew E. May shared this classic story about the advent of Polaroid:
"Back in the 1940s, Edwin Land was on vacation with his 3-year-old daughter. He snapped a photograph of her, using a standard camera. But she wanted to see the results right away, not understanding that the film must be sent off for processing.
She asked, 'Why do we have to wait for the picture?' After hearing his daughter's why question, Land wondered, what if you could develop film inside the camera? Then he spent a long time figuring out how—in effect, how to bring the darkroom into the camera.
That one why question inspired Land to develop the Polaroid instant camera. It's a classic Why/What if/How story. But it all started with a child's naive question—a great reminder of the power of fundamental questions."
…
You do NOT have to stay in your soul-crushing job.
You do NOT have to go to that family event you're stressed about because your mother will be disappointed if you don't.
You do NOT have to say "yes." Say NO. Say "no" a lot.
You do NOT have to go back to college to get a better job.
You do NOT have to have a "job." You can make your own.
Because you CAN do whatever you want.
…
Sometimes I think about how fast time goes.
Holy shit, my son is almost 7.
Holy shit, she's been gone two years.
Holy shit, I've been sitting at this desk for four years.
Holy shit, I'm 36.
The worst thing that's ever happened to me already happened. I can't figure out what I'm so afraid of, because you CAN'T KILL ME. And the day I'm finally wrong about that? I'm not going to be around to eat any crow.
And I don't know when that day is going to come. But it might be tomorrow. Maybe even today.
We waste so much time doing things we don't want to do because we lie to ourselves and believe them. We MUST do this! We have to!
No, we don't.
You don't really have to do anything.
Write down the 10 things that matter most. The 10 things you want most. Consider everyone you love.
And then maybe spend the rest of your life only pursuing those things.
The things that matter.
Don't tell me you can't be happy unless you follow the rules.
Don't tell me people can't just do that.
Because I'm with Holden.
Why the hell not?